Company Name: Gold & Silver, Inc.

Website: http://goldsilver.com – GoldSilver
Founded: 2005
Owners: Michael Maloney
Location:  Santa Monica, CA 90406
Better Business Bureau: Not Rated. Not Accredited. Click Here to Visit the BBB Site.
BBB Rating:  Not Rated (as of April 2016)
Business Consumer Alliance: Record Created On 10/30/2009.  Click Here to Read the BCA Report.
BCA Rating:  AAA  (as of April 2016)
Trustlink: 3 reviews (as of April 2016) Click Here to Read the Trustlink Report.
Trustlink Rating:  5 of 5 stars, as of April 2016
Yelp:  No Reviews (as of April 2016) Click Here to Visit the Yelp site.
Ripoff Report: No reports filed (as of April 2016) Visit the Ripoff Report site.
History:
1 complaints on BCA over past 3 years, as of April 2016

Not Rated by the Better Business Bureau (as of April 2016)
.
GoldSilver video

.
OUR RECOMMENDATION
www.regalassets.com

BBB: Rating of A+, 0 complaints
Read the review of Regal Assets here.
The other precious metals dealers are also reviewed. Read those reviews here.
Editor's note: We endeavor to keep all the information on this site current and accurate. Let us know if you see anything that needs to be updated.
---
Gold 401k Rollover
People invest their time and energy working for a company. Over the years they build-up their 401k savings for their retirement when that time comes. Not everyone is aware of all the available options for their 401k plan, and why a gold 401k rollover to a self-directed IRA that holds gold or other precious metals might be the best choice for them.
What to Do with Your Retirement Savings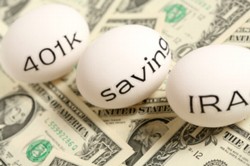 There are three alternatives you can choose for your 401k savings. A well-known choice is of course to withdraw your savings in cash. Many people tend to think this is the best choice because they can easily get their money in a lump sum. However, they fail to evaluate the disadvantages that come with this choice. First, any withdrawal is subject to taxes such as federal tax and state tax. Aside from the taxes that must be paid on withdrawal, the investor loses the potential growth that comes from holding the investments in a retirement plan where they can grow over the years on a tax deferred basis.
Another option is to leave your 401k savings in your retirement plan. Doing this, you can reap the full returns of investment growth. If you have an outstanding debt, your retirement plan is protected from any claims. You won't be required to take a Required Minimum Distribution (RMD) until you reach the age of 70 ½. RMD is the amount that you need to withdraw from your retirement plan on an annual basis.
Lastly, you may opt to roll over your 401k savings to an Individual Retirement Account (IRA). An IRA, unlike an employer-provided retirement plan, gives you flexibility for managing your money. It lets you decide how to invest. You still retain the tax-advantaged earnings potential. Qualified withdrawals from an IRA are tax free, provided you comply with the rules and regulations of the Internal Revenue Service. The only downside is that you have to pay transaction and maintenance fees, which are typically a minimal amount compared to the gains that you will likely realize from an IRA as the assets grow tax free over the years
Reasons to Transfer Your 401k to a Gold IRA
Your 401k savings should be a financial safety net for your retirement. For many people this has not been the case. Unbeknownst to many, maintaining a 401k plan can be expensive. Your employer will most likely burden you with the various fees associated with a 401k account.
While you can choose how to invest your savings to some extent, some of the popular financial instruments such as stocks and equities are not recession-proof or inflation-proof. Even though there is a large investment value growth potential from these investments, you may be putting yourself in a very risky position. The value of these assets is heavily influenced by the global markets which have become more risky and volatile over the past decade.
A great alternative for this is to roll over your 401k plan to a Gold IRA. This type of IRA is designed to hold physical gold instead of the usual paper-based assets. Most financial instruments such as cash, stocks, and equities decrease in value during harsh economic conditions such as during periods of very high inflation or deflation. However, gold has intrinsic value as a store of wealth and can hold its true value despite these unfavorable events. For instance, during the World War II, gold soared by over 100% while the return on the stock market was negative. Many investors hold gold as a portion of their portfolio to enable their portfolio to weather a variety of financial markets events.
After all the years of working at a job, no one wants to experience the pain of having to work again upon their retirement just to make ends meet. To avoid this, it is important you make sound investment decisions for your 401k savings, which means considering a gold 401k rollover.